Home
»
Archive for February 2015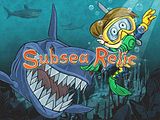 Halo sobat semua pengunjung setia blog gratisdownloadgame23 .. Pada kesempatan kali ini saya akan kembali membagikan sebuah game gratis...
Hai sobat semua, terimakasih telah mengunjungi blog gratisdownloadgame23 . Untuk mengisi waktu liburan yang cukup panjang kali ini, say...
Selamat malam sobat Android Gamer. Hari ini saya sediakan game terbaru yang bagus tentunya untuk Android. Game ini adalah mengenai pertempu...
  Clash of Kings adalah game strategi peperangan yang mirip Clash of Clans, membangun sebuah kekaisaran yang mengontrol beberap...